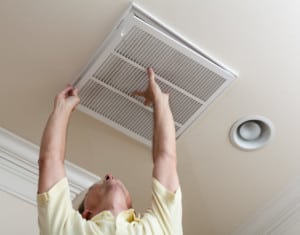 In order to keep the air in your home clean, it is important to use a quality AC air filter. Here are five types of filters from which to choose:
Fiberglass filters. These are good for trapping large dust particles, but not mold, pollen or other irritants.
Pleated filters. When looking at pleated filters, more pleats means more air gets through. This is good, as it is efficient and works well with older air systems.
Disposable filters. These are cheap and good for providing clean air; just remember to change them monthly!
Washable filters. These can last for three to five years, but need careful maintenance to avoid collecting mildew.
HEPA filters. These are recommended for those with immune and allergy disorders, and are highly efficient.
Here at Classic Heating & Air, we can help you find the filter your house needs. Call (214) 310-COOL (2665) today!
Classic Heating & Air | AC Air Filtering McKinney | 214-310-COOL (2665).