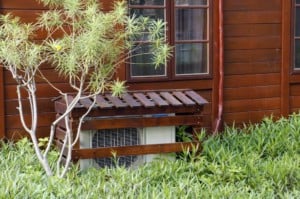 Heating and cooling your home or office in McKinney is crucial, especially during those sweltering summer months. While important, HVAC systems come in many shapes, sizes and performances. Instead of becoming overwhelmed over which system best fits your environment, researching four key points can ease your mind as you search for the right technology. Keep these four things in mind when looking for a new system:
Research heating as well as cooling. While an air conditioning unit may seem more concerning in the Texas heat, it is important to know how the heating system works as well. Whether it be warm or cold, the size of your system makes a big difference. If you are looking to regulate an entire office building, a larger system will be necessary to keep your temperatures efficiently controlled both in the warmer and cooler months.
Take your space into consideration. Because each room determines how effective or noneffective your heating or cooling system is, taking coordinates of your room, home or office can help you in figuring out which size HVAC system to get. A smaller home, for example, will need a smaller system as it regulates less space. The windows on your house, the trees in your yard, and other unique factors determine what size HVAC system you should install.
Test your ducts. If your ducts are not properly functional, you may need a slightly bigger system to make up for the loss of cool air. A system that uses an appropriate amount of energy for your home may be inefficient because of the duct work you have. If you are unsure of how to do this, hiring an HVAC contractor can help you determine how your ducts affect your house's internal temperature.
Reference your old system. Bigger does not always mean better, especially when it comes to heating and cooling systems. If your old technology is a bigger model, the frequency it shuts off after the temperature stabilizes may be costing you money and losing you cool air. Taking your old system into consideration will help you determine what a new HVAC technology can provide for your home.
Staying cool doesn't have to be a hassle, especially if you do the right research. Buying a heating or cooling system that fits your home or office can save you money and keep you cool. For help with any HVAC system in McKinney, be sure to call Classic Heating & Air. Visit https://www.classicheatandair.com/ to learn more.
Classic Heating and Air | HVAC System McKinney | 214-310-2665