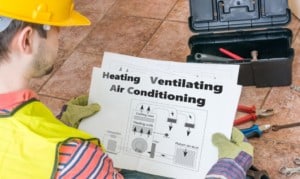 Regular service appointments with heating and AC pros are important to ensuring that your heating and cooling system is working at optimal levels. Dust and debris can reduce its efficiency, and worn or damaged parts can cause problems with the entire system. By scheduling regular HVAC service appointments, you can increase the lifespan of your system by almost 50% and reduce efficiency losses by up to 15%. That means fewer headaches and more money in your pocket.
Furnace Maintenance
Before the season changes to colder temperatures, it's a good idea to schedule a maintenance check of your heating system. Your service professional will inspect your furnace or boiler depending on your heat source. During the visit your service technician will:
Inspect and replace your air filters
Inspect the exterior components
Inspect the ventilation system
Inspect the interior parts including the ignition, blower, motor and switches
Measure the power consumption
Check, clean and calibrate the thermostat
Turn the furnace on and off
Monitor the functioning levels of the furnace
Test for carbon monoxide leaks
Ensure that ventilation and pipes are clean
If you have a boiler, your technician will check the controls, pump, safety, and low water cutoff.
Air Conditioner Maintenance
When the air gets warm, your service professional will perform an extensive examination of your air conditioning system to ensure that is working properly and will keep your family comfortable throughout the summer. During the appointment your technician will:
Check the interior and exterior components including all belts and motors
Check coolant levels
Replace coolant if necessary
Check circuits, drain line, safety controls, condensate pump, valves and caps
Inspect and if necessary, replace electrical parts
Check and replace the filter
Inspect, clean and calibrate the thermostat
You can increase the lifespan of your HVAC system and reduce your utility costs by scheduling a regular maintenance appointment with an AC pro. To learn more about taking good care of your HVAC system, contact the service experts at Classic Heating & Air.
Classic Heating & Air provides comprehensive heating and cooling service. As a family owned and operated business, they are committed to meeting any HVAC needs you might have.  Their service professionals have the expertise and experience you solve your heating and cooling problems.
At Classic Heating & Air, your comfort is their first concern.  Whether you need to schedule an appointment for regular maintenance, repair work or the installation of a new appliance, they are ready to help.
They guarantee their service within two hours, or you won't pay. Their friendly customer service representatives are available by phone 24 hours a day. Offering an extensive inventory of HVAC services and products, they want to ensure that your home is as comfortable as possible. Call Classic Heating & Air at 214-310-2665 today!
Classic Heating & Air | AC Pros McKinney | 214-310-2665