AC and Heating Services McKinney, TX
Air Conditioning and Heating Repair McKinney, TX
Classic Heating and Air's team of experts provide the most reliable and professional AC and heating service in McKinney, TX. Classic is your best option for HVAC system maintenance, repair, installation, indoor air quality improvements, and Nexia Home Intelligence solutions.
We serve our valued customers through our professional and knowledgeable staff who are experts in the operation and maintenance of all types of heating and air conditioning systems.
24/7 SERVICE

– There when you need us most with no overtime…SAME GREAT RATE ANYTIME, EVERYTIME

SAME DAY REPAIRS

– Well stocked vehicles ensure our air conditioning repairs are made in one trip 95% of the time.

EXPERT TECHNICIANS

– College educated, NATE certified technicians which means they have passed the industry's highest tests and rank in the top percentile for service professionals.

WARRANTY BACKED REPAIRS

– Our technicians assess and diagnose the problem right the first time and make the proper AC repair that we stand behind 100% satisfaction guaranteed.

UPFRONT, FLAT-RATE PRICING

– Before doing any repair Classic technicians explain to you the problem, the solution options, and cost, then answer any questions you might have.
Local Reviews
for McKinney, TX
Classic Heating and Air
Rated
5.0
out of 5 stars based on
147
customer reviews
Powered by Nearby Now
---
Great experience
Saskia

-

McKinney

,

TX



Review of Classic Heating and Air
We came home to 2 broken AC units and a hot house after our vacation. We called Classic Heating and Air that afternoon and we had 2 skilled technicians at our house within a couple of hours. They were able to fix one of the units right away and came back the next day with the correct part to fix the other unit. Technicians are professional and skilled and prices are reasonable. Highly recommend.
---
Incredible Customer Service
Michael

-

McKinney

,

TX



Review of Classic Heating and Air
We are super grateful to the team that arrived to fix our air conditioner. They found the problem, explained the problem, and had our house cooling quickly. The price was fair, and the two gentlemen who came to our home were thoughtful and kind to us.
---
Superb Service
Maryann

-

McKinney

,

TX



Review of Classic Heating and Air
Someone actually answered the phone at 8am & had a service tech at my house before noon! Dak was knowledgeable & had my air conditioner up & running in less than a half hour. Overall I am extremely grateful & very impressed!
---
Awesome service
Ray

-

McKinney

,

TX



Review of Classic Heating and Air
---
Great Service
Mary

-

McKinney

,

TX



Review of Classic Heating and Air
We love Classic Heating and Air!
---
Great service for filter changes and 'complete checkup' of the entire operation of both units.
Arlan

-

McKinney

,

TX



Review of Classic Heating and Air
Jeremy was very 'thorough' & personally helpful. We have never regretted our decision to have Classic change out two A/C units and furnaces with American Standard units. Classic can be proud of the products it installs, the service it provides & the staff (such as Jeremy) to make it 'THE BEST'!
---
Excellent
Doug

-

McKinney

,

TX



Review of Classic Heating and Air
The service met my continued high expectations.
---
Great service by Jeremy!
Pam

-

McKinney

,

TX



Review of Classic Heating and Air
We always have great service from the techs at Classic Heating and Air! Thank you, Seth and Dane for all that you do. We are definitely happy with the quality of care that your techs (like Jeremy)!
---
Classic Heating & Air
Leron

-

McKinney

,

TX



Review of Classic Heating and Air
As a customer customer these day's I'm not used getting really old fashioned great service like in the old day's but Dak of Classic Heating & Air really took care of us and was very professional and got our air conditioning problem taken care of and these last two weeks the heat has been brutal so thank you very much.
---
Wow. Amazing and punctual service! Highly recommend
Tamara

-

McKinney

,

TX



Review of Classic Heating and Air
I had a motor go out and the service response was incredibly quick. Great service.
---
Always great service
Phyllis

-

McKinney

,

TX



Review of Classic Heating and Air
courteous, considerate, and prompt (I'm under contract)
---
Quick and Efficient
Guillermo

-

McKinney

,

TX



Review of Classic Heating and Air
Quick professional service.
---
Dak J.
Condenser fan replaced. Cooling again with Same Day Service!
Near
Randy Lee Ln,

McKinney

,

TX

75071
Jeremy B.
Blower motor replaced and working like a charm!
Near
Old Course Cir,

McKinney

,

TX

75070
Jeremy B.
System all fixed up and cooling like new!
Near
Courtney Ln,

McKinney

,

TX

75071
Jeremy B.
Double heat pump systems performing outstandingly!
Near
Firewheel Pl,

McKinney

,

TX

75069
Dak J.
Capacitor replaced and customer cooling again!
Near
Hawks Nest,

McKinney

,

TX

75070
Dak J.
Spring tune up complete for a long time Classic customer!!
Near
Valachian Cir,

McKinney

,

TX

75071
Dak J.
Capacitor replaced…customer cooling again.
Near
Golden Nugget Dr,

McKinney

,

TX

75069
Montana S.
Spring tune up!
Near
Wurlitzer Ct,

McKinney

,

TX

75071
Jeremy B.
Two Classic systems ready to provide a cool summer!
Near
Shoal Creek Dr,

McKinney

,

TX

75069
Jeremy B.
One dutiful customer keeping up his own maintenance!
Near
Redhead Ct,

McKinney

,

TX

75070
What Makes Classic Heating and Air the Leading HVAC Expert in McKinney, Tx
The Team
When you are experiencing problems with your HVAC system, our team is ready. Our team consists of skilled technicians and supervisors who have undergone intensive screening, training and testing to ensure you are receiving the best possible care and service when you trust your home to Team Classic.
We place a high importance on not only technical skills and performance through such programs as EPA and NATE certification; but place an even greater emphasis on character and culture. We invest substantial resources into recruiting and retaining the best individuals in our industry and provide ongoing training to keep current with the ever changing technology of our industry. We are up to date with even the newest equipment and provide solutions for all types of HVAC related problems.
We take great pride in our famous "Same Day Service" and our fleet of service vehicles plays a key role in expediting repairs. All of our vehicles are fully logo'd, stocked and have the right tools to repair, maintain and install HVAC systems in a timely manner.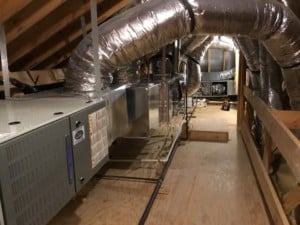 Quality HVAC Services in McKinney, TX
At Classic Heating and Air, we take air conditioning problems seriously. An untimely breakdown of your air conditioning system brings about inconvenience, worry and stress. Simply put, we are the fastest option when it comes to getting your problem resolved and your air conditioning system back up and running. We provide same-day service and same-day repair on all makes and models of HVAC equipment.
The three key points in providing Same Day Service:
We field service calls 24 hours a day and staff on-call technicians to get your HVAC system up and running as quickly as possible. 

Approximately 95% of the service calls we run are completed at the time of diagnosis thanks to our fully stocked trucks and well versed technicians.

We do not have any upfront charges, fees or obligations.  Provided that there are no special order parts or materials needed, we simply require payment once the work is completed. Our technicians assess the situation, offer a solution and turn-key flat rate pricing and ask for your approval to proceed…it's that simple! Check out our AC and Heating services in McKinney, TX today!
Routine Maintenance
We also offer a full scale maintenance program known as our famous "Classic Care Guarantee" and most of our McKinney homeowners quickly see the value in the program and participate. Our Classic Care Guarantee provides routine inspection, performance tuning, cleaning and preventative maintenance along with numerous member "perks". We provide this service for all systems types and brands.
Planned System Replacement
Beginning in February, we start fielding a lot of calls from homeowners in McKinney requesting estimates for a planned system replacement.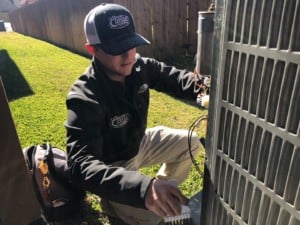 Why is that?
Homeowners realize spring is knocking at the door and summer is just around the corner and they begin to recall all of the small issues and shortcomings of their existing HVAC system experienced in summer past. Wise customers see the advantage of addressing those problems sooner rather than later and start investigating planned system replacement and seek out quotes.
Is this a wise plan of action?
A planned system replacement is just that, it allows for you to pick how, when and with what you will replace your aged HVAC equipment. The alternative is a situation where you need to replace a system when it has failed at the most inconvenient, stressful and needed time of the year. Often times these emergency situations greatly impact your household budget and routine.
If you have any additional HVAC questions or if we can be of any assistance, we are genuinely here to help you. Give us a call, we are ready to help with any of your AC and Heating Services in McKinney, TX! You can also contact us by clicking the button below.
McKinney's Demographics
One of the many phrases that McKinney proudly introduces itself with is "I am Unique", and they have a solid reason behind it. McKinney is one of the oldest cities in Collin County, with it being founded in 1848.
The location of McKinney is within the larger share of eastern Dallas-Fort Worth metroplex, and it's one of the best suburbs to live in. To be more precise, it's about 32 miles from downtown Dallas, a place that is well known for its history.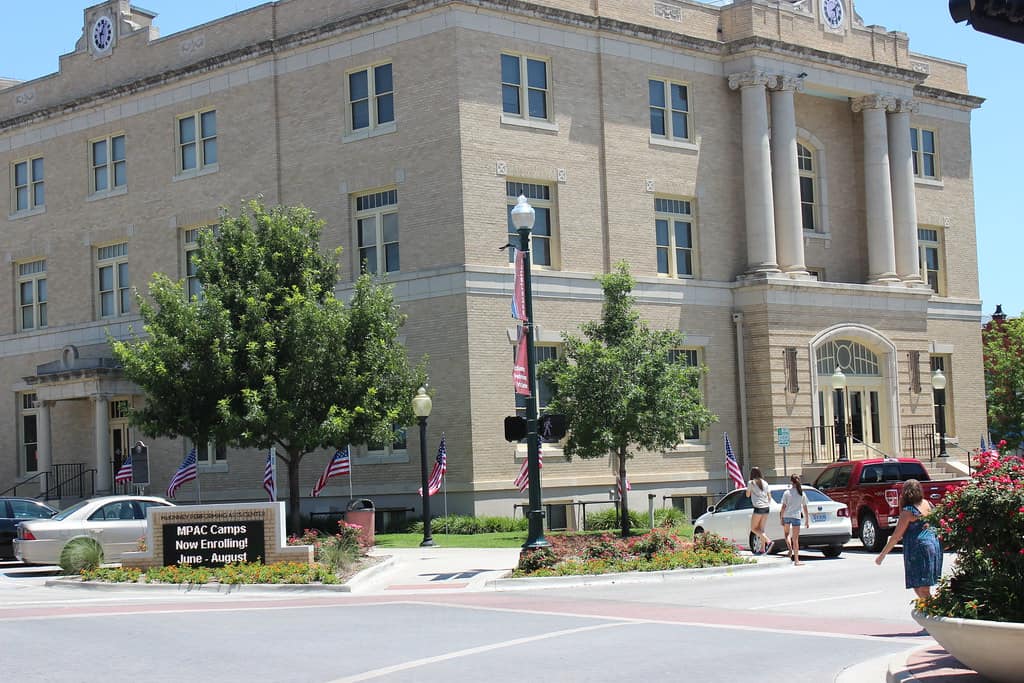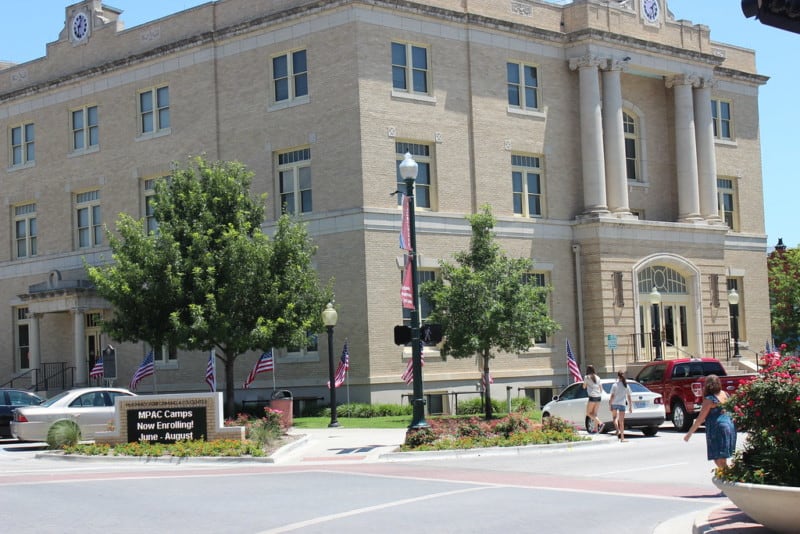 If you're one to travel a lot, the Dallas/Fort Worth (DFW) International Airport is only about 35-40 minutes away from McKinney. Plano or Frisco is about 10-15 minutes away, depending on where you live in McKinney.
This second-largest city, with Plano being the first, within the metroplex, is currently home to some 195,342 residents with the number of employment jobs skyrocketing over 80,000. The median income is around $83,000.
According to McKinney's demographics, almost 51% of these residents are women leaving the rest 49% of the population to be male. The education rates place graduates among these people to 15%, while people with a Bachelor's degree stand at 31%. High-school students hover over 92% within the population.
Where to Eat and Stay in McKinney
McKinney is home to countless farms and that is what makes its cuisines so great. Harvest, one of the many restaurants at Main Street in Historic Downtown McKinney, serves its food with ingredients that come directly from the farm.
If you're looking to dine in one of the oldest restaurants in McKinney, there's Bill Smith' Café. It was founded in 1956.
As for staying, there are hotels as well. Most people suggest staying at the Holiday Inn Suites if you're traveling with multiple people as they provide 32 suites with 99 rooms in total.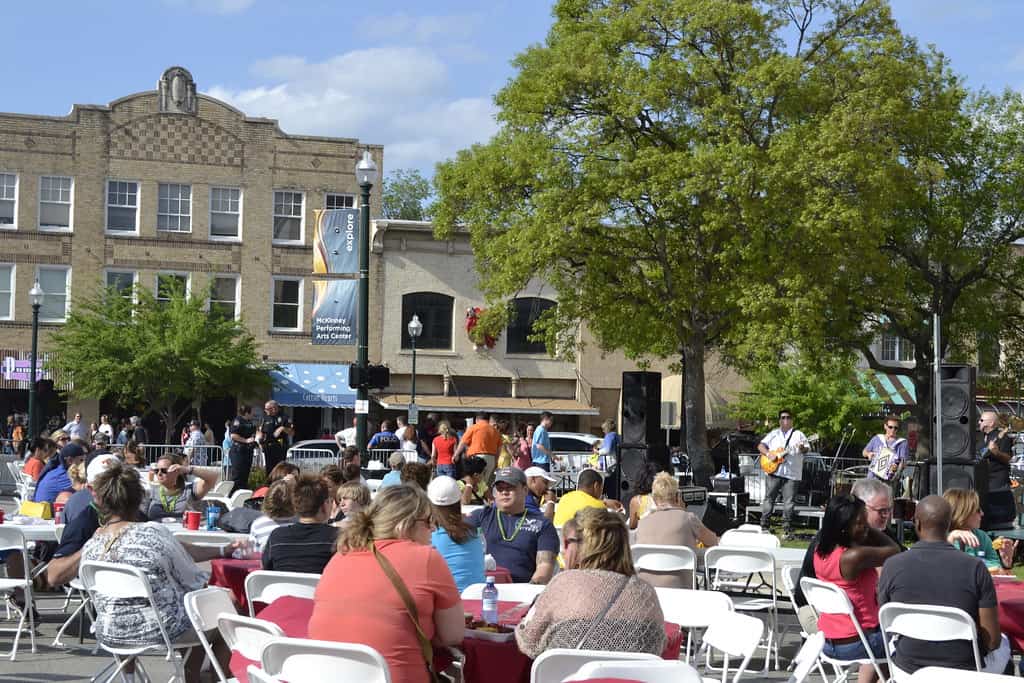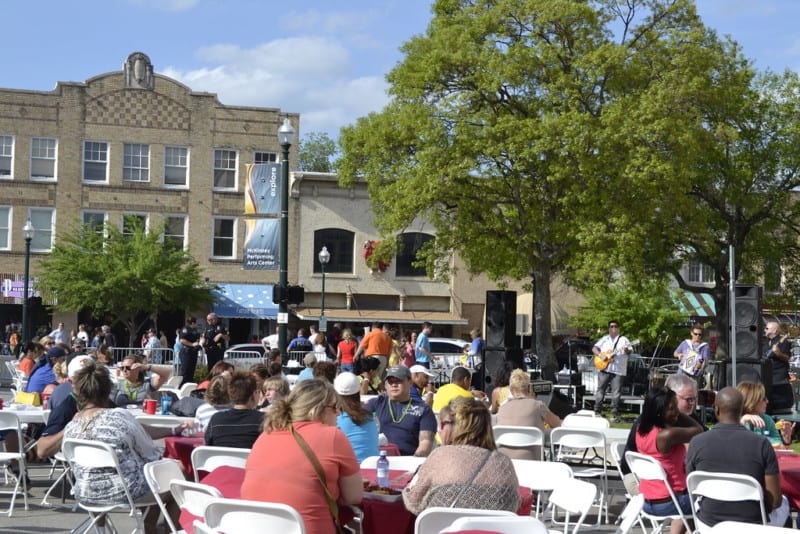 Tourist Attractions in McKinney
If there's anything McKinney is well known for attractions, it is because of the natural preserves and vineyards they have. One highly recommended vineyard that you should visit is the Mitas Hill Vineyard. It's one of the best places to get pizza and wine. Other than that, there are places such as the Towne Lake Recreation Area and Collin County Historical Society and Museum, and many more!
Classic Heating and Air – McKinney
Address: 5100 Eldorado Pkwy #102 McKinney, TX 75070 United States
Phone Number: (214) 310-2665
A functioning Air Conditioner is one of the most important home comfort systems especially when you live in Texas.
Air conditioning not only cools our homes but helps to filter air and remove harmful pollutants like molds and pollen. By removing these airborne irritants, breathing becomes easier for people, especially for those with asthma or other breathing conditions.
But even the best equipment is bound to break down or malfunction. Since your AC is such a big investment, it only makes sense to preserve and schedule repair and maintenance regularly.
The costs of repairs will depend on the:
Kind of repair
The level of the repair
And the contractors' pricing.
Let's have a look at some of the most common air conditioning repair services and the estimated costs of each:
Air Filter
The air filter is a key component of any cooling system. A clogged air filter causes your system to burn out, overwork, and it reduces the quality of air through the vent.
Consumers can expect to pay between $70 to $200 because the contractor will charge a flat fee to change the air filter.
Generally speaking, your filter should be cleaned or replaced every three months to sustain the set temperature.
AC Thermostat Repair Cost
This varies according to what bell and whistles it has but it can be anywhere between $120 and $550 for a standard repair.
A thermostat continuously monitors the temperature inside the home. Faulty thermostats can be linked with many repair issues.
A bad thermostat can lead to the system running in short cycles; which is caused due to poor maintenance and build-up dirt and debris.
A professional will evaluate the thermostat and see if it needs repair or replacement.
On average, depending on the issue, you could spend anywhere from $200 to $600 to fix your home air conditioning.
Minor issues like clogging, blown fuses, or coolant changes wouldn't cost as much. If your technician detects issues with the coil or compressor, it may come with costs above $500.
The humidity in McKinney, Tx requires that you have an air conditioner in top-tier shape, especially in the summer season when it is exceptionally hot.
What if – for a small investment – you could save money, breathe clean air, and enjoy comfort in your home while increasing your overall peace of mind?
Let's take a look at why regular HVAC maintenance is worthwhile:
Air conditioning is a big investment. Whether you purchased a home with an HVAC system or you had it installed, we bet buying a new one isn't on your radar.
But unfortunately, these systems are not designed to last forever. Most HVAC has a lifespan of 10 to 15 years. Regular maintenance of your HVAC unit will help you reach (and even surpass) this milestone.
Healthier and cleaner air
The air quality of your indoor air can directly affect your health and anyone living in your house. Air needs to be efficiently vented and distributed to deliver superior air quality.
Generally speaking, preventive maintenance ensures that the warm and cool air your vent supplies is clean, healthy, and well-filtered.
A well-functioning HVAC unit means lower utility costs.
An optimized system won't have to work harder and use as much energy to keep a cool home. If you've noticed that your utility bills are higher, try scheduling a maintenance appointment with your service technicians.
You wouldn't only save on utility costs though. Frequent maintenance also helps save on repair and maintenance costs.
With a maintenance service agreement, you can have the confidence that you're taking the right steps to extend the life of your unit and prevent breakdowns during peak times. That's not to say that sometimes things just happen, but with a maintenance service, you have the peace of mind that there's someone on your side to handle the repairs.
Schedule your next service appointment by calling Classic Heat and Air today at 214-310-COOL (2665)
This is a question we frequently get asked – should I have my AC unit repaired or should I purchase a new one?
Every AC system is different and the best way to get your question answered is to speak to a professional at Classic Heat and Air to have them inspect your unit in McKinney, Tx.
However, here are a few things to consider when choosing between repair or replacement:
The age of your unit
If you've been using your AC unit for less than 10 years, then you should consider replacing it. Generally, AC units more than 10 years old should be replaced with a more efficient and newer system.
Older units tend to have a lower Seasonal Energy Efficiency Ratio (SEER) than newer models.
For example, if your unit was manufactured in 2006 or earlier, the SEER would be less than 10 which is not up to the standard of today's model.
You can also apply the 5,000 rule – that if the age of the unit multiplied by the cost to repair, cost more than $5,000, it should be replaced.
The repair frequency
If your air conditioner unit starts to be a money pit for small and frequent repairs, then it's time to consider having it replaced with a new system.
You should consider installing a new system if components like the compressor or confessed fail frequently.
Air conditioning can function properly with the maintenance done regularly by a professional. If your AC repairs are minor and related to routine cleaning, it could be normal, so consult with a professional first.
Unit efficiency
On top of repairs, if you notice a constant increase in your utility bills, then it's likely that your AC unit is becoming an energy hog.
If your unit is ten years old or more, doesn't cool your home properly, and causes a high energy bill, speak to a technician.
Although replacement is a bigger investment, it could ave you over $200 annually in your utility bill. Newer systems have more advanced features like variable speed monitors, scroll technology, etc.